Super Bowl Adds Initiative for Blood Drive Volunteers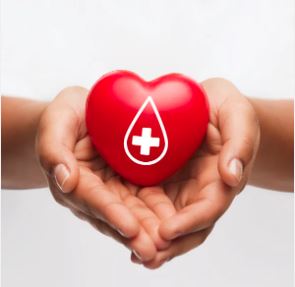 For the 14th year, Allen County Community College hosted the Red Cross Annual Blood Drive on January 31st in the Stalder Conference room. However, students had an extra incentive to give blood this year. For this year's blood drive, volunteers were put in a drawing to win Super Bowl LVI tickets, which increased volunteer sign up.
In past years, Josiah D'Albini, the head of student life, had trouble filling all of the blood donation spots. This year, however, he had plenty of people sign up to donate; so many, in fact, that the Red Cross had to extend even more spots for all the willing volunteers. This influx of volunteers extended the blood drive by two hours.
The rise in volunteers seemed to be due to the inclusion of an extra incentive. Anyone who donated blood would be entered into a drawing to win two tickets to Super Bowl LVI from the Red Cross. Anyone who wanted to volunteer had to register in advance and masks were strictly enforced due to COVID-19. Because of this restriction, walk-ins were not allowed.
Members of the Student Senate volunteered at the Blood Drive by checking people in and out. One member, Drew Schoendaller, stated the importance of continuing the blood drives.
"I believe it is important to do blood drives at the school," Schoendaller said. "It shows how much the community cares about donating to help and even save people."
With these young minds involved in the blood drives, they can hopefully recruit some of their peers to volunteer to help save lives. Schoendaller himself has a few more ideas about how to get the students involved in future blood drives.
Schoendaller gave the following advice, "I suggest posters and announcing it at basketball games and other events, as students don't seem to check their emails too often."
With these possible additions in advertising, Schoendaller and others in the Student Senate are hopeful that they can attract more students to prospect of giving blood to save lives. So, keep an eye out for information on the next blood drive held in the community and maybe you can be the next life-changing pint of blood that someone truly needs.