Red Devil Pantry Helps Students Meet Basic Needs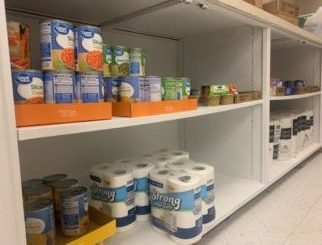 If you are a student without transportation, don't worry! The Red Devil Food Pantry is provided by the college to give students an alternative source to get food while the cafeteria is closed and not serving food. Its aim is to help those students who struggle to get the required nutrition that they need to be both healthy and successful.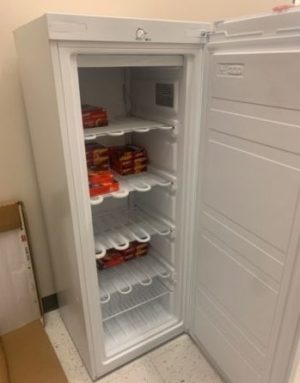 However, the pantry doesn't only give out food. It also gives out hygienic items based on what students need. Other improvements have also been made to give students a more diverse selection of food to choose from, with the recent addition of a freezer.
I interviewed Virginia Shaffer to get additional information about the Food Bank and she let me know that the only requirement that a student needs to fill to have access to the food back is to be enrolled in at least 1 credit hour per semester.
For more information about The Red Devil Food Pantry, contact Allen Library Director Virginia Shaffer, or request pantry items here.