Chase Hochard: The Man Behind the Camera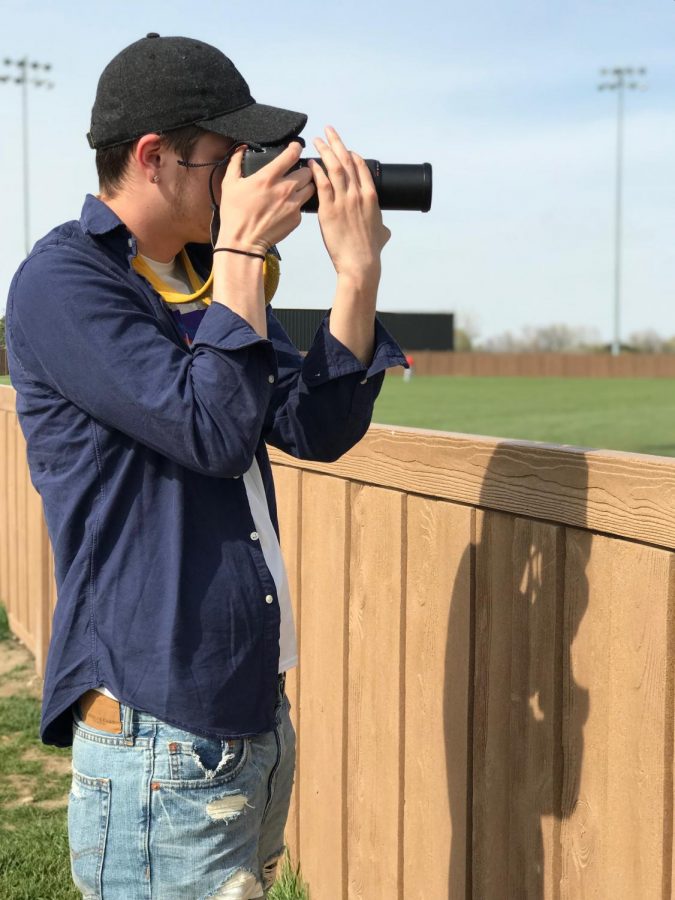 Looking at the Allen Community College website or Facebook, it's hard not to notice all of the pictures featured. However, they don't just magically appear; someone has to produce them.
Chase Hochard, a freshman at Allen, is one the photographers that takes pictures for the college's use. The Topeka native can be found at any school activity including sporting events, banquets and sometimes just walking around school. Hochard is a work study for Nancy Ford, the Public Relations Coordinator, who uses the photos he takes for different marketing.While Hochard takes interest in photography he is an athletic training major.
"Photography is just something I like and I get paid for it," Hochard said .
While Hochard attended high school, he discovered his love for photography. Outside of playing soccer and attending school he would always make sure to carry his camera. He's taken pictures of everything from his school to family photos at home. Hochard was recognized in high school for his outstanding photos. He received a cord during graduation for being a Senior Photographer. However, it wasn't always easy to get the shots he wanted.
"One time I went to take pictures at an abandoned mental health hospital and the cops showed up," said Hochard.
Not only has Hochard taken pictures around his home area and Allen, he also has traveled to Colorado and Tennessee to take pictures. He plans to leave the country in the near future to visit and take some amazing pictures. His favorite picture is a merging picture he took in a graveyard with a Jesus Christ statue looking down.
"Those kinds of pictures, I love," said Hochard. "You can see the power in each and every picture."
Hochard is unsure if he will graduate in two years or not. He still has two full years of soccer eligibility left, which means he can come back for two more years. Hochard plans to take more photography and editing classes to increase his understanding of photography. Even though his plans are undecided, he plans to take pictures either professionally or just for fun.
"Pictures are worth a thousand words and that's why I love it," said Hochard.