Students Prep For Summer Work-cation
For many students at Allen, summer vacation means rest and relaxation. For others, it means work.
Since kindergarten, children have looked forward to those glorious two-plus months of freedom, but as they get older those two months start to look more like work instead of play. For some college students, summer time is spent working to save enough money for the next school year. While summer is a time for rest and relaxation after a hectic semester of tests, papers and projects, it is also a time for students to make money working. Whether it be full time or part time, having a job can be just as stressful as being a student, but in the long run it can be very beneficial to students.
There are many summer jobs that Allen students take advantage of such as working retail, serving and being a nanny. For Reagan and Jordan Vigola, it is lifeguarding. The sisters are sophomores graduating from Allen this spring. They are attending Kansas State University in the fall. Over the past six summers, the two have worked as lifeguards in their hometown of Topeka. The Vigolas say lifeguarding is "rewarding but can be tedious." While working as a lifeguard may seem easy – getting to sit in the shade of a lifeguard stand, occasionally dipping in the water, and enjoying the beautiful weather – in reality, lifeguarding can be an extremely difficult job. Lifeguards work long hours in the heat with very little breaks. They also teach swim lessons in the morning and have training once a week that involves swimming laps and practicing lifesaving procedures.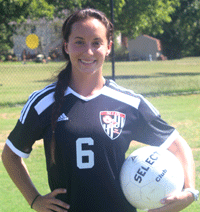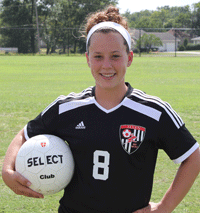 Working during the summer months may seem terrible at , but in the long run it can make a huge difference financially. Students can choose to work full time or they can choose to work part time where they can get the best of both worlds by making money and also having time for fun and relaxation. Summer work also provides a delayed gratification, meaning people often don't see their worth until later in life. Summer jobs can teach skills, discipline, and determination and also look great on a resume. So don't be weighed down about getting a job over the summer or picking up extra shifts; it will be worth it in the long run.