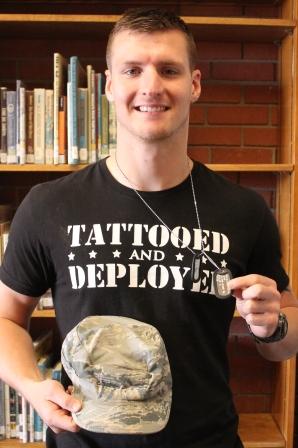 Ah, summer. While for some students this word may sound relieving and soothing, for others this period of time is full of zealous plans and adventures. The fun starts after May 22 when final exams are over and students are free to enjoy the most exciting season of the year.
Allen Community College students and instructors are eager to start their summeradventures. Here, some of them share their perspectives for an upcoming thrill.
Travis Bryan, Allen sophomore from Le Roy Kansas, is an honored Aircrew Flight Equipment Specialist who serves for the United States Air Force. This summer, being a representative of his base in Topeka, Bryan is going to Honolulu, Hawaii. The trip to an island is scheduled June 15-30 and carries a mission to retrain pilots in SERE (Survival, Evasion, Resistance and Escape). The practices will include evasions from the simulated enemies, escapes from the combat parts of an island and utilization of survival gear in the ocean.
After his return, Bryan plans to continue working at his Air Force base in Topeka to be retrained for the position of Boom Operator to promote him further in his military career. "In my 20s, I have visited over eight countries and served in such places as Saudi Arabia, Germany and England. Military is a great opportunity to see the world and achieve a higher quality education for less money," Bryan said.
He will transfer to Kansas State University in August to pursue a double bachelor degree in kinesiology and human nutrition. He is excited to start his summer as it will definitely bring him joy and benefits.
Elvira Avdeyeva is another sophomore who is filling her summer with an intense schedule. As the Regional Officer for Kansas in Phi Theta Kappa Honor Society, she is participating in the Honors Institute that will take place at Washington University in St. Louis, Missouri. A weeklong seminar will be held June16-21, where students will explore Honors in Action project. As the part of PTK activities, she will also participate in a 5k race in the middle of August in Tennessee. She is ready to represent Allen's chapter, Tau Eta, and bring a lot of beneficial information back in the fall.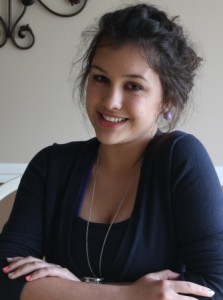 Avdeyeva will also be involved in volunteering for a summer sports camp organized by First Baptist Church in Iola. The event will encompass sports activities and mini sessions for children from 4 to 12. The rest of the summer, Avdeyeva, who is from Turkmenistan, is happy to spend with her host family in Oklahoma City, Oklahoma where she plans to energize before next semester.
Mahalia Soap of Tulsa, who is graduating from Allen this spring after a stellar academic and track and field career, is investigating her future this summer. Majoring in biology and genetics, she was admitted to the biological internship organized by SCA (Student Conservation Association) and teamed with U.S Fish and Wildlife Service. Soap, along with other 29 students, was chosen from 150 possible applicants to complete her project. During two weeks in Louisiana she will study plant and animal species, help conduct experiments, and work at summer camps.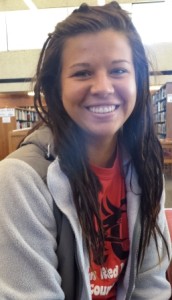 "The internship will show me directions for my next five years, I hope to taste the aspects of my future career during that work," Soap said. Her internship will be fully sponsored by SCA, and furthermore, she will be awarded financial support. Soap will attend Southern Arkansas University in Magnolia next year to major in wildlife biology with a minor in genetics.
Jon Wells, history and political science instructor at Allen, is equipped with great plans for summer vocations. After July 23 he is spending one week hiking in the Yosemite National Park in the eastern portion of California, and after that he is heading to Canada with friends from his college days.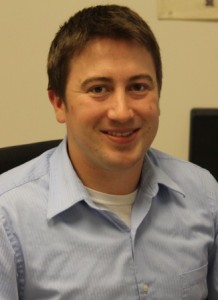 "We are annually trying to visit different countries to rest from life's routine and see the world," said Wells. Regardless of such a hectic summer, he will still teach American government and history online as well as work on his dissertation for a doctoral degree in history.