Library Staff Enjoys Serving Students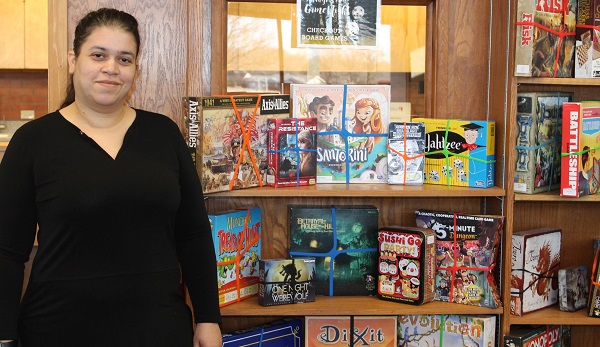 The Allen Community College Library offers a host of special events and services.
The library hosts a monthly game night where students can play any of the library's many games. Library personnel and student workers also offer snacks while games are played.
On April 21, as part of the library's cultural series, author Lara Bernhardt will visit the Iola Campus. There is a book club and a poetry board will be up in April, on which students can form lines of verse.
Students can find out more on the library's Instagram page at Allen College Library.
The library also offers many services, including:
Computers/printers
Forty-six databases for research
Interlibrary loans
Bicycles- through Allen County Thrive
Phone charger with 3 different adapters
Tutoring
Quiet areas
"I love my job," Library Director Virginia Shaffer said. Not surprisingly, she enjoys books and reading. She also loves to learn and share what she learns with the people around her.
Shaffer, who is assisted in her duties by Heather VanDyne, assistant library director, became a librarian because she likes helping people and working in a learning environment.
Shaffer also runs the Red Devil Pantry. Any student taking at least one hour of classes can request a variety of food items. Students place an order online through the Student Life tab on the Allen website, and can then pick them up on Fridays.