Students Sprint Toward Goals for the Year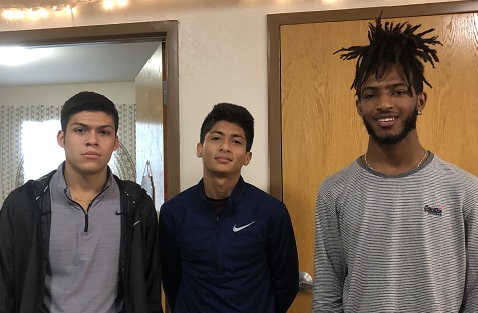 Being a cross country runner as well as a full-time student is a lot of responsibility on a daily basis. Being a student athlete is very time-consuming. From practice and lifting weights every single day, to spending hours in study hall every Sunday, long-term goals are always  a priority for Allen student athletes. 
"My goal this year is to be in the top twenty at regionals," freshman cross country runner Augustus Martiello said. "I'll accomplish this by putting some guts into it." 
Freshman Marco Castro also prioritizes his goals, but his aim is focused on the academic side of student life. 
"My goals include finishing with a 3.5 GPA (grade point average). I'll ask (friends) for help because (they) are smart," Castro said. "I'd also like to be an All-American for cross country. To get there I need to eat good, practice, and get some sleep." 
Another runner meshed his personal objectives with those of his Allen team.
"My goal for this year is to get on that podium at nationals." sophomore cross country runner Henos Anderbrhan said. "So, the team is just going to have to put in a lot of work to get there by working together and closing in every gap in between and sticking together."