Iola Fest Brings Communities Together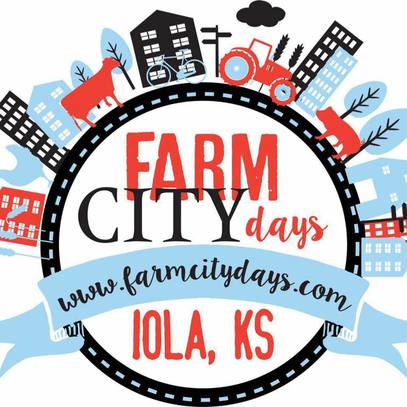 First started in 1971, Farm City Days is an annual celebration of Allen County's farming and city culture. Farm City Days takes place on the second weekend of October on the largest town square in the nation, right here in Iola, Kansas. 
According to Matt Stuckey, a member of the Farm City Days Celebration Committee (at right in the video), locals look forward to the parade, car show, outdoor Friday night movie, local bands, carnival, group bike ride, and all of the miscellaneous booths. 
"We really want college students to be involved. We are excited that they are going to go to school here and we want them to know that they are an important part of Allen County," Stuckey said . 
Jonathan Adams, another Farm City Days organizer, added, "We'd be happy to have them volunteer and help. We're also open to new ideas for Farm City Day; we aren't control freaks and are more than happy to let anyone piggy-back off of our event."
"Ultimately our goal is that it gets so interesting that people come from the surrounding towns and the bigger cities," Adams said. "We want to create an experience in a weekend that people will remember for a lifetime. And then of course we want people to come back, because people have moved away and they find out that they enjoy their little town." 
Farm City Days has gone through an abundance of changes throughout the last half-century, but still remains the idea of bringing Allen County's cities and farm folks together as one.